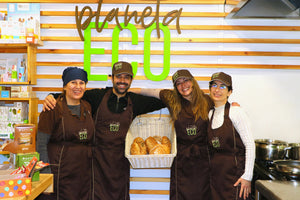 We choose for you the best bio-sustainable products.
Linked to the territory
We grow together. We work to value the quality and traditional ecological product of the area. We incorporate know-how and traditional care in our fresh and processed products.
Close to you and the planet
We are producers, we shorten distances, we add freshness and well-being. We bet on local products to guarantee optimal nutritional value that contributes to your health and thus offer you products that retain all their richness and flavor.
100% Biological
We choose only bio-sustainable products. All our producers have ecological certifications and share our philosophy based on respect for planet earth.
Our commitment
All our products have been cultivated respecting both human beings, animals and the environment.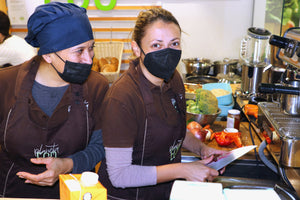 Our philosophy
Sustainability is a fundamental value at Planeta Eco and its values are present in all our products.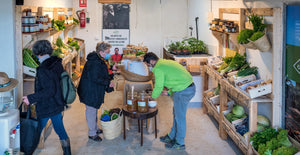 our bet
We trust local producers to guarantee the quality and freshness of our products.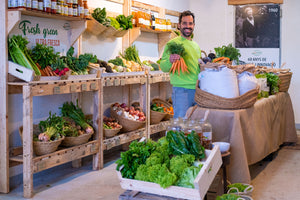 Our work
We work for and for you, to provide you with the best organic products.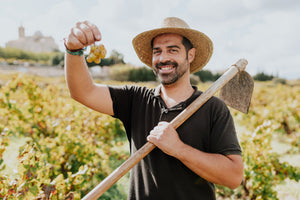 HISTORY
JOSE MANUEL BISETTO (Agrilogy)
In 2007, I decided to make a change in my professional and personal life, and I continued the path of my grandfather. I invested what I saved in my old job to prepare the land and grow organic fruit and vegetables and continue the work of my relatives as farmers.
My vocation for education and teaching are lessons that my grandfather taught me and I want to transmit to my daughter and other children in schools through the EcoEscoles project (www.ecoescoles.info) formed by a network of + 100 schools that learn organic farming and sustainable food every day.
Today our company integrates the Sustainable Development Goals SDGs to leave a healthy and enriched environment for future generations and Agricología Recupera, our non-profit association is in charge of managing and materializing social and environmental responsibility projects .

Agricologia is a company that is committed to a better and sustainable future
In 2019 the application was integrated
of the BBC (Balance of the Common Good) to our agroecological exploitation, integrating the values of sustainability, values that make social relations flourish, trust, solidarity, harmony, cooperation between our work team, the consumer and producers.
We are committed to a better and sustainable future
Agricologia in 2019, the application of the BBC (Balance of the Common Good) was integrated into our agroecological exploitation, integrating the values of sustainability, values that make social relations flourish, trust, solidarity, harmony, cooperation between our team labor, consumer and producer.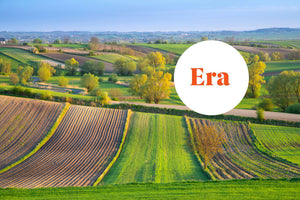 Family business dedicated to the production of organic flour from traditional native varieties. In La Era, the grinding of the cereals is carried out in stone mills that guarantee flours with all the organoleptic properties and all the vitamins of the cereal. La Era works to offer healthy, innovative and nutritious food that is also produced sustainably.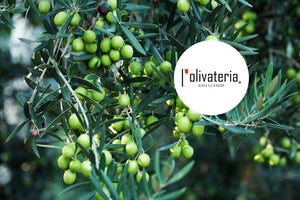 Small family business located in the north of the province of Alicante dedicated to the exclusively organic production of olives and olive groves. Fusing the use of the highest quality ingredients with traditional recipes from around the world, they achieve healthy products with a unique character.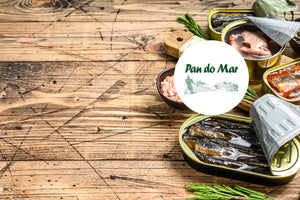 Pandomar is a Galician project dedicated to the production of canned seafood since the beginning of the last century, in which fishing is carried out in inshore boats owned by local communities with deep-rooted family traditions in fishing and seafaring. Last September Pandomar again achieved the global friend of the sea certification for its persistent commitment to sustainable fishing practices.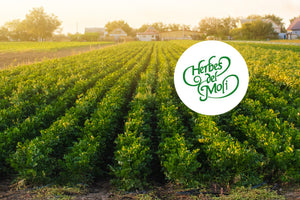 Herbes del Molí likes to define itself as, more than a company, a team of committed and enthusiastic people who share a common philosophy and an attitude of protection towards society and the environment. Founded in 1986 by three young friends who are passionate about aromatic plants, it is today a benchmark in the organic farming sector at a national and international level that works on the 5 continents. Their 100% Bio seal is a guarantee for them and a reflection of their way of conceiving life.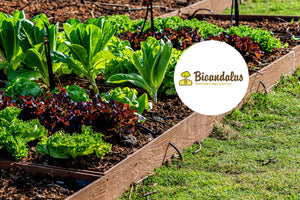 Natural ingredients, traditional recipes and patience have resulted in products of exceptional quality, maintaining the highest quality standards in their products as a premise. The products of Bioandalus, a company located in Jaén, have the "Degusta Jaén Calidad" brand in its "Eco" modality as a sign and distinctive quality at a national and European level.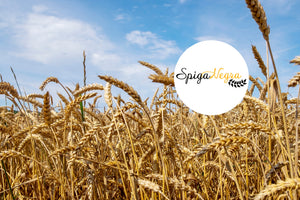 Spiga Negra collaborates with families and peasant projects in the Malaga area to which they belong to grow quality cereals. They have their own mill, making unique semolina and finally drying their pasta at low temperature and in bronze molds, which ensure respect for the nutritional properties of their cereals.  Pasta with differentiated texture and flavor to nourish and enjoy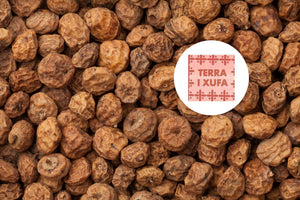 The agriculture that Terra i Xufa practices drinks from the roots of our ancestors, the farmers of the Valencian orchard and the dry fields that surround it. Bet on direct sales and short channels with other producers such as Agricología and, like us, they understand agriculture as a tool for social transformation, supporting training and social integration projects